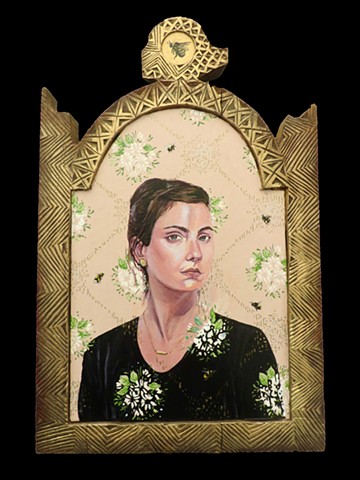 Gabrielle Reeves
is an American visual artist who lives and works in Istanbul Turkey. She has exhibited her work in a number of solo and 2 person exhibitions including at the Nicolaysen Art Museum in Casper WY, the Global Village Museum in Fort Collins CO, the Guray Museum in Cappadocia Turkey and Istanbul Concept Gallery in Istanbul Turkey. Her work has also been exhibited in numerous group shows including Kaybolan Suretler / Lost Forms at Istanbul Concept Gallery, Sehir Ezmesi / City Paste: an exhibition reflecting on change in Istanbul at Circuit Istanbul and Plastic Sanatlar / Plastic Arts exhibited at the Silahtar Caravansaria in Malatya Turkey. Her work is in several permanent collections including the Nicolaysen Art Museum, The Guray Museum in Cappadocia and the University of Wyoming Campus in Laramie WY. Gabrielle is currently working as a freelance artist and art instructor.
Artist Statement
My work explores reciprocal interactions between myself and my shifting environments. I am interested in sense of self, personal identity, how we affect the world around us, and how we too are transformed by our surroundings.
As a painter who works primarily in oil, watercolor, acrylic and found materials, I spend significant time concentrating on involved projects in my studio. Yet much of my work has grown out of a love for on location drawing and collaboration. Plein air sketching and life drawing are, and have always been, vital for me to maintain necessary drawing skills and gestural energy. Therefore, my work continuously maintains a balance between studio projects and on location drawing.